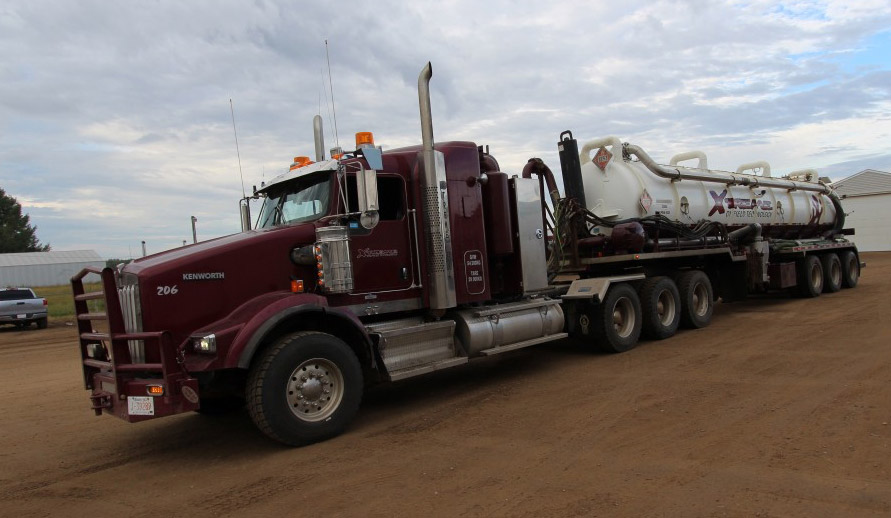 Vacuum Trucks
Xtreme Oilfield Services owns and operates a robust fleet of Vacuum Trucks, enabling us to deliver a full range of vacuum truck services to all types of industrial operations. Our vacuum truck fleet includes both tandem and tri-drive units, as well as tandem or tri-drive tri-axle trailer units. All of our trucks are equipped with full code TC407 tanks, ensuring the safe transport of toxic, corrosive and flammable liquids over any type of road or highway in Canada.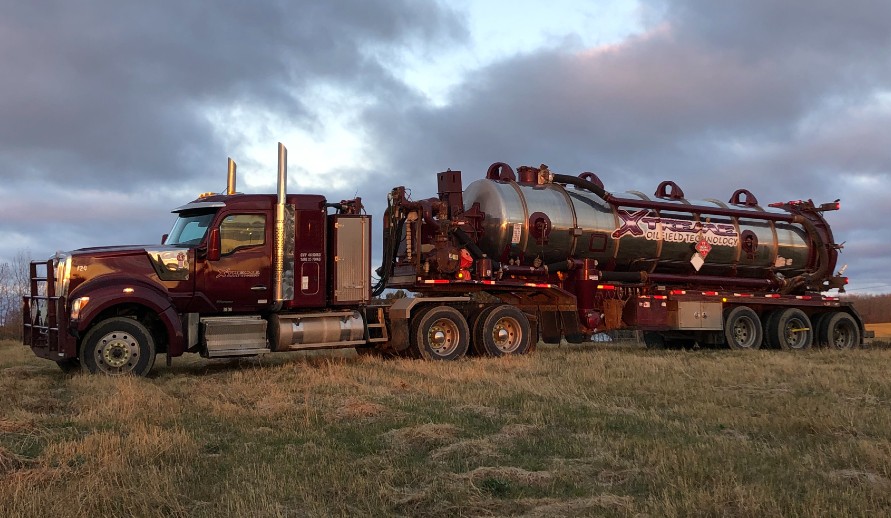 We offer the following Vacuum Truck
Services:
Drilling mud disposal
Desanding production tanks
Plant turnarounds
Fluid transfers
Spill cleanups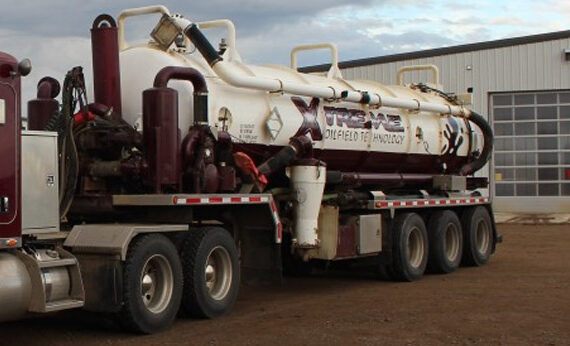 Vacuum Trailer Units:
Tandem drive c/w triaxle trailers or tri-drive c/w triaxle trailers
Full Code TC407 Tanks
1400 cfm blowers
Capacity 24m³ to 30m³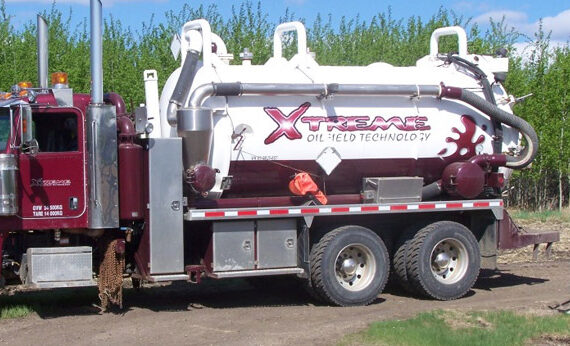 Vacuum Body Job Unit:
Tandem or tri drive unit
Capacity 10m³ to 15m³
1400 cfm blowers
Available with floater tires, air boss system, tank agitator, boom arm
Full Code TC407 Tanks
Also available with fully equipped, towable wellsite trailers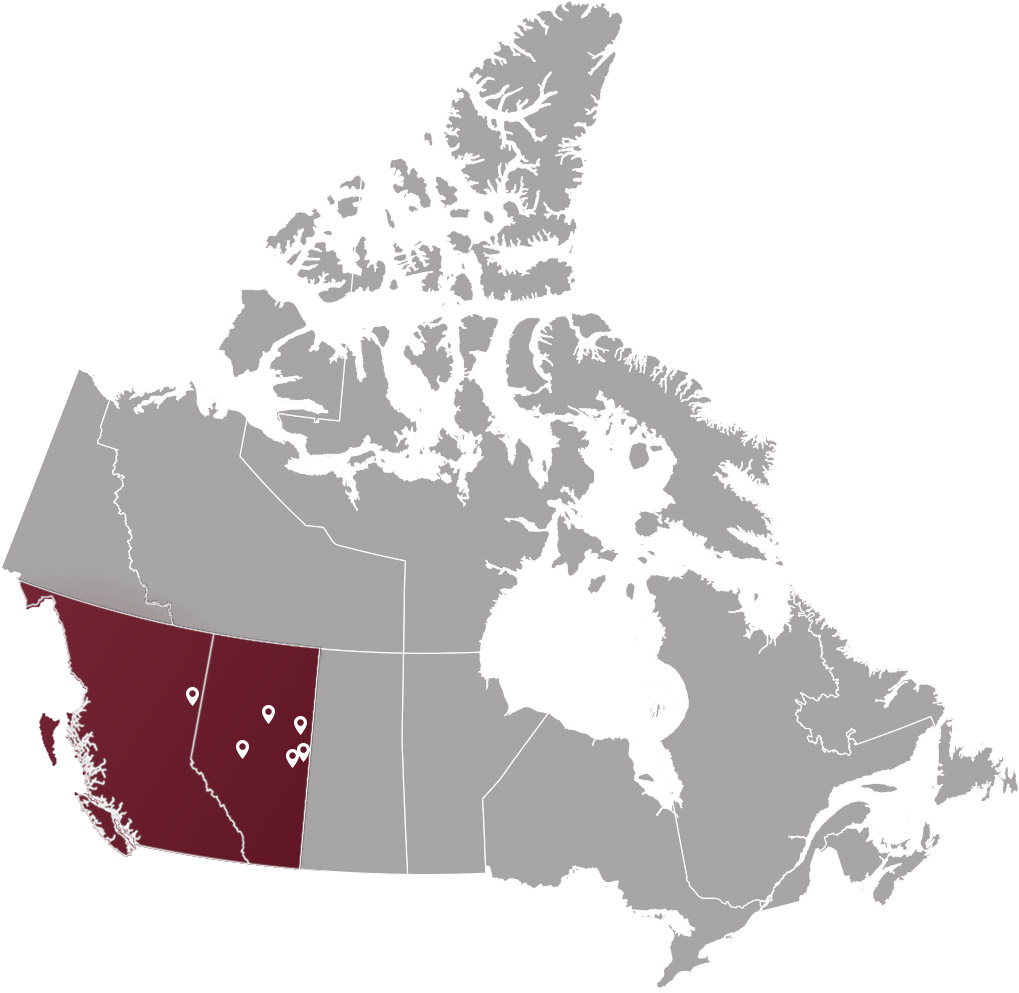 Xtreme Oilfield has grown from a small fleet of vac trucks based in Bonnyville, Alberta to multiple locations spanning across BC and Alberta. This expansion has allowed us to proudly say we are the largest trailer vac company in the industry, providing vacuum truck services in three western provinces, including BC, Alberta, and Saskatchewan.
ALBERTA & BRITISH COLUMBIA
From operations centres in St. Paul, Bonnyville, Conklin, Fort McMurray, Wabasca, Whitecourt, and Vermillion, Xtreme Oilfield has a well-established capacity to deliver vacuum truck services all across Alberta.
From our Fort St. John facility, we expedite all types of vacuum truck services to meet the growing needs of industrial operations in northeastern BC.
Frequently asked questions
CLICK BELOW TO REVEAL
COMMONLY ASKED QUESTIONS
ABOUT VACUUM TRUCKS