Xtreme Oilfield has a vast knowledge of all coil tubing operations and with our locally operated, experienced team, we continually set the bar for innovation and technology advancement in the industry.
With custom "Control Cabs" for each unit, the operators are able to perform regardless of the elements, allowing maximum productivity on the job. With this in mind, we also attract highly skilled workers who prefer the comfort of a "Control Cab" environment.
The Goals of Coil Tubing:
01.

To provide superior coil tubing equipment which will highlight operator safety, comfort and efficiency.

02.

To attract employees who will provide quality coil tubing services to oil and gas companies in Western Canada.

03.

To provide competitive products and services while maintaining recognized Industry Safety Standards.

04.

To be a leader in developing and exploring new technological advances in the coil tubing industry.
Coil Units Specifications:
Majority of units equipped with 7-ton knuckle pickers
Injector capacity – 20,000 lb. to 60,000 lb. pull
Coil sizes from 3/4″ to 2″
Multiple drum configurations from single string, split drum and wider drums capable of handing intermediate length
Unit mounted compressors up to 660 cfm and 2,000 PSI. Additional stand-alone units available
Chemical injection pumps on all units
"Control Cab" on all units for operator safety and comfort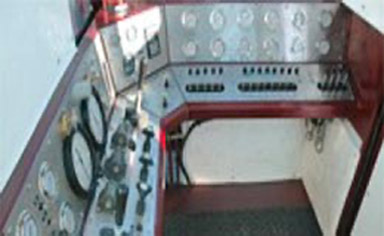 Inside View Of "Control Cab"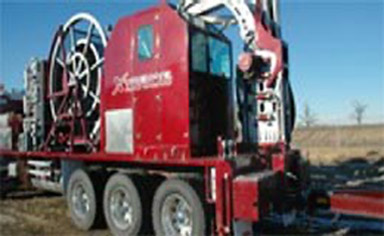 "Control Cab" Mounted On Coil Unit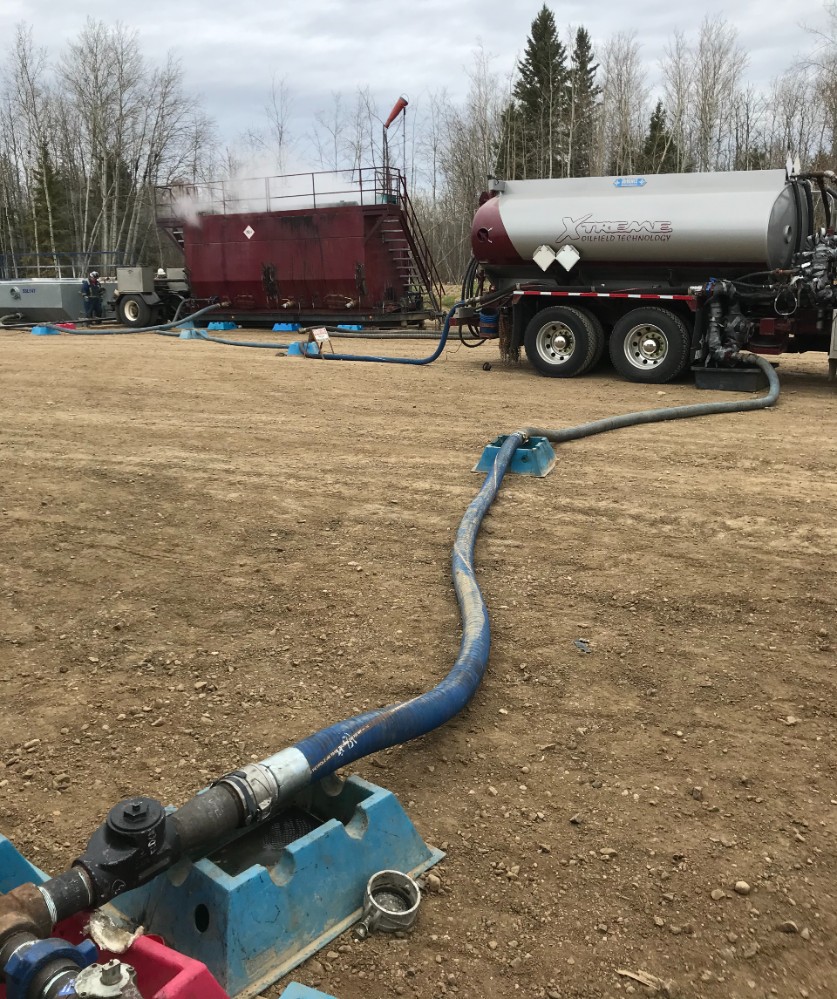 Return Tank

Specifications:
10 m³ capacity to 30 m³
Equipped with degasser for flowing back
Equipped with a skimmer and trough for circulating and drilling operations
Equipped with up to 50 meters of return line
Other Coil Tubing Related Services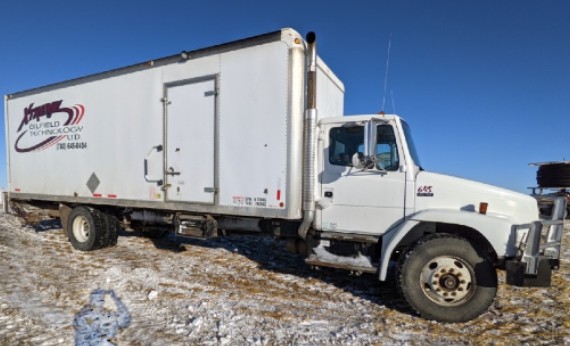 Downhole Tooling/Cementer Unit:
Fully self-contained, has 2 cubic meters of fresh water and up to 142 bags of cement
For pumping or bailing cement plugs with CTU in thermal or non-thermal abandonment areas
Twin mixing tank
30-gallon (120 litre) pumping hopper
Continuous pumping at 14 gpm and up to 2500 psi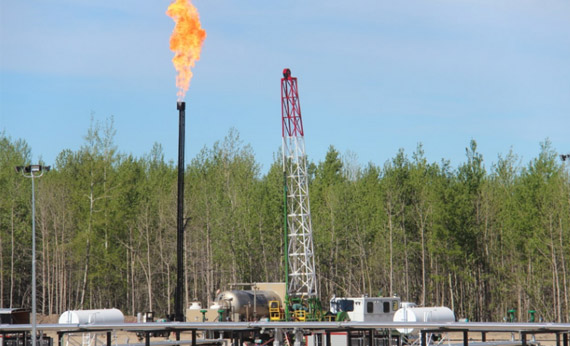 Flare Stack:
Mounted on a trailer
25ft stack
50 meters of 3" line pipe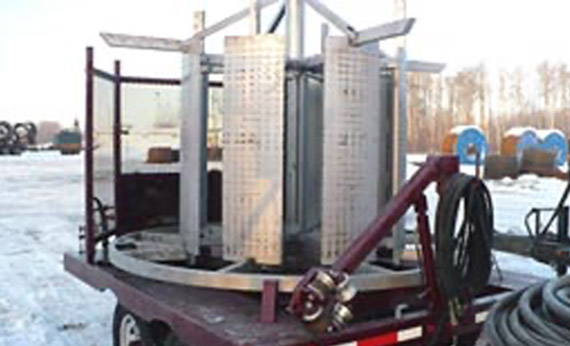 Side Spoolers (4 units):
Mounted on a trailer
Powered by a gas engine or hydraulics
Capable of spooling 3/4″ to 1 3/4″
BOP:
BOP Systems up to Class III regulations
Trailer and Skid mounted accumulators
BOP Trailers are equipped with Wellhead Work Platforms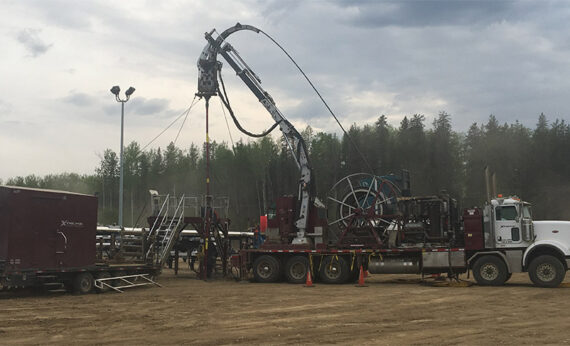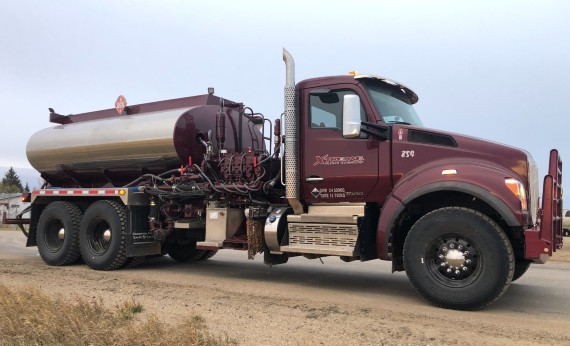 Pressure Trucks:
Units with 3×5 and 4×5 pumps
Split compartment tanks
Flow Meters on units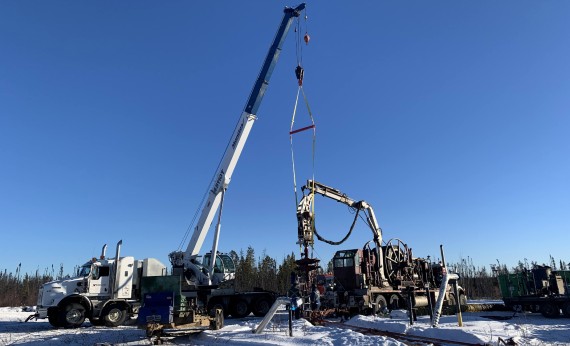 Support Pickers:
17 ton deck picker
35 ton knuckle picker
45 ton stiff boom
Dog House:
Onsite safety meeting shacks available upon request
Frequently asked questions
CLICK BELOW TO REVEAL COMMONLY ASKED QUESTIONS
When it comes to coil tubing, we normally run anywhere from ¾" to 2" tubing.
Xtreme Oilfield provides services across Alberta, Northeastern BC, and Western Saskatchewan. This includes St Paul, Bonnyville, Conklin, Fort McMurray, Wabasca, Whitecourt, Grande Prairie, Vermillion, Dawson Creek, Fort St John, Lloydminster, and Kindersley.
For more information about Xtreme Oilfield services locations, contact us today!
We work on Class I, Class II, and Class III wells.