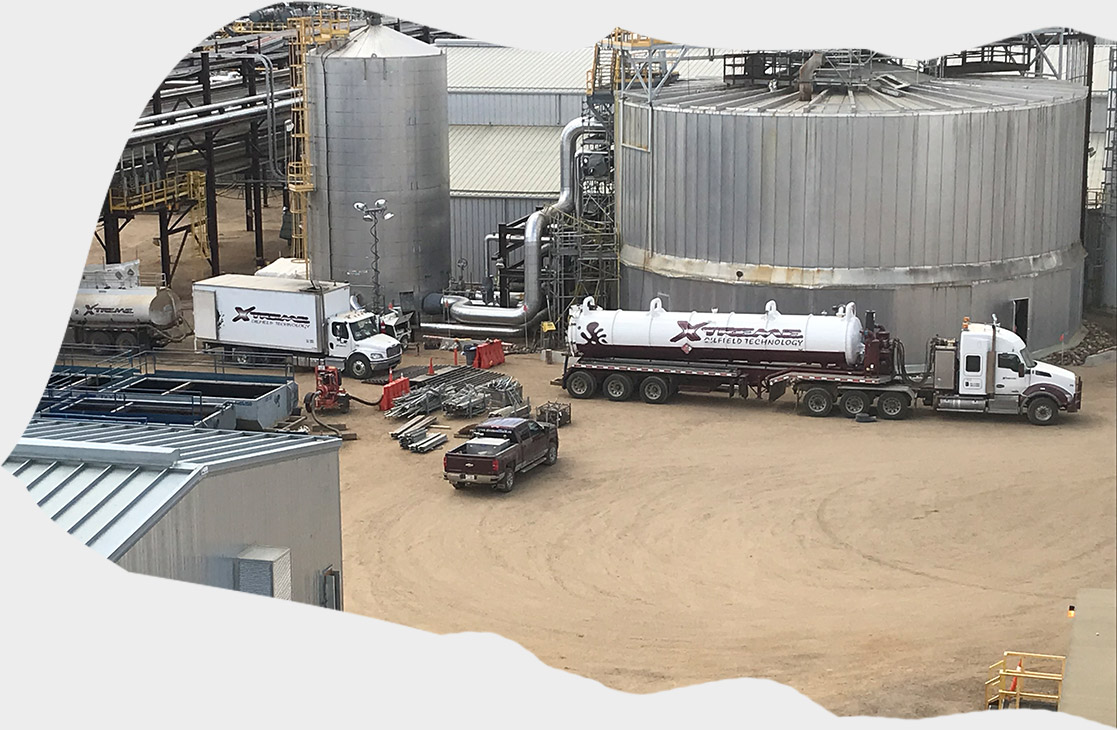 Over 20 years in business
Xtreme Oilfield Technology Ltd. (Xtreme) was incorporated in December 2000 and was initially based in Bonnyville, Alberta. Starting with a small fleet of units, our initial emphasis at Xtreme was to specialize in vacuum and pressure operations. Xtreme provided general and specialized tank desanding, tank cleaning (door pulls), fluid transfers, well loads and rig work to northern Alberta.
Current Opportunities
If you would like to apply for one of the positions listed below please select the job title and you can submit your cover letter and resume. Please note that only candidates selected for an interview will be contacted.
Join our team today!
Xtreme Oilfield Technology is currently hiring for all Swamper positions.  Swamper opportunities include:
Flushby Swampers
Coil Tubing Swampers
Combo Unit Swampers
Rod Rig Swampers
Swab Service Rig Swampers
Door Pull Labourers
Camp and local positions are available in:
St. Paul
Bonnyville
Wabasca
Whitecourt
Fort St. John
Conklin
Xtreme Oilfield Technology is currently hiring for all Operator positions.  Operators opportunities include:
Semi Vac Operators
Pressure Operators
Water Truck Operators
Flushby Operators
Coil Tubing Operators
Rod Rig Operators
Swab Service Rig Operators
Camp and local positions are available in:
St. Paul
Bonnyville
Wabasca
Whitecourt
Fort St. John
Conklin
Job Description:
The Journeyman Heavy-Duty Mechanic is required to perform skilled tasks in the mechanical repair and maintenance of gas and diesel engines and heavy-duty construction equipment. The Heavy-Duty Mechanic Journeyman will have the ability to troubleshoot major and minor mechanical problems, as well as can repair and adjust all necessary mechanical components. Work assignments will be received in the form of oral or written work orders, but the employee is expected to determine the nature and extent of needed repairs. Other duties may be assigned as required.
Job Location:
The position is based out of our St. Paul Facility
Job Responsibilities:
Correct completion of all job-specific, employee-related, and equipment-related Xtreme Oilfield paper/electronic work including Timesheets, Daily Work Reports, Safety Meeting Forms, and any forms implemented by Xtreme.
Constructs, installs, and repairs equipment and machinery.
Diagnoses equipment problems and determines repairs needed.
Demonstrates continuous effort to improve operations, decrease turnaround times, and streamline work processes.
Performs daily safety and maintenance checks.
Repairs, overhauls, maintains, and services diesel-powered vehicles, heavy trucks, heavy construction equipment.
Repairs, overhauls, maintains and services fuel injection systems, exhaust systems, cooling systems, air conditioning systems, lubrication systems, engine control systems, major internal engine repairs or overhaul, installation and alignment of engines and machinery.
Repairs, overhauls, maintains and services drive trains and final drives, hydraulic transmissions, power take-offs, suspensions and steering, vehicle brake systems.
Practices workplace safety
Check all heavy equipment for proper performance and inspect equipment to detect faults and malfunctions.
Repair and adjust hydraulic pumps, safety valves, and any other necessary mechanical components.
Diagnose defects in heavy duty equipment.
Diagnose any faults or malfunctions using computerized and other testing equipment to determine extent of repair that is required.
Inspect, repair and adjust gasoline and diesel-powered units.
Perform incidental welding operations on equipment.
Adhere to workplace safety policies, regulations, and compliances.
Communicate any unsafe conditions or accidents/injuries in a timely manner to the supervisor to help facilitate prompt correction or reporting.
Demonstrate continuous effort to improve operations, decrease turnaround times, streamline work processes, and work cooperatively and jointly to provide quality seamless customer service.
Perform mechanical repairs on equipment in the shop and road calls when required.
Operate automotive servicing equipment, e.g. A/C recycler, etc.
Installation of new and added-on equipment.
Electrical and hydraulic troubleshooting and diagnostics.
Accurate completion of work orders and time sheets.
Repair cooling, and lubrication systems.
Install and align engines on machinery.
Repair mechanical transmissions, drivetrains and final drives.
Repair cable-operated working attachments, winches, compressors, pumps, electric generators, etc.
Test repaired equipment for proper performance.
Clean, lubricate and perform other maintenance work.
Instruct apprentices.
Keep detailed and accurate maintenance reports and documentation.
Maintain a working knowledge of changes in technology and repair techniques.
Any other mechanical repair work as required.
The Heavy Equipment Mechanic must be able to remain in a standing position for extended periods of time.
He must be capable of lifting arms above shoulder level to install and remove transmission components as well as bend or stoop repeatedly over time to check air pressure on tires.
He must be capable of manipulating tools in areas of limited spaces.
The Heavy Equipment Mechanic must be able to move heavy objects fifty pounds or more long distances.
Qualifications:
Must have a minimum valid Class 5 driver's license with less than 7 demerits.
Journeyman Heavy Equipment Technician
Successful completion of a pre-employment background and substance screening process including, but not limited to, employment verifications, criminal search as well continued verifications throughout employment to ensure that all records meet company policy standards.